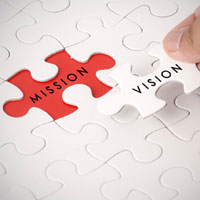 Vision & Mission
Sachan Estate Pvt Ltd: Our main vision or mission is to take every possible care to protect & promote interest of their client.
Our aim is to deliver High-Class customer service to all our prestigious clients.
To create a New bench-mark in the real estate industry.
To understand and develop business models that will help our customers recognize us as a Customer- Oriented service provider.
To be the one-stop solution for all Real Estate needs.
Clarity of vision, honesty of intent, and oneness of purpose, at Sachan Estate these are some beliefs that form the foundation of our Company Policy.
Making Sachan Estate a dynamic organization that is relentlessly in pursuit of excellence, achieved through successful adoption & implementation of professional & innovative policies, plans & methods to provide unbeatable service to our valuable clients.